Bio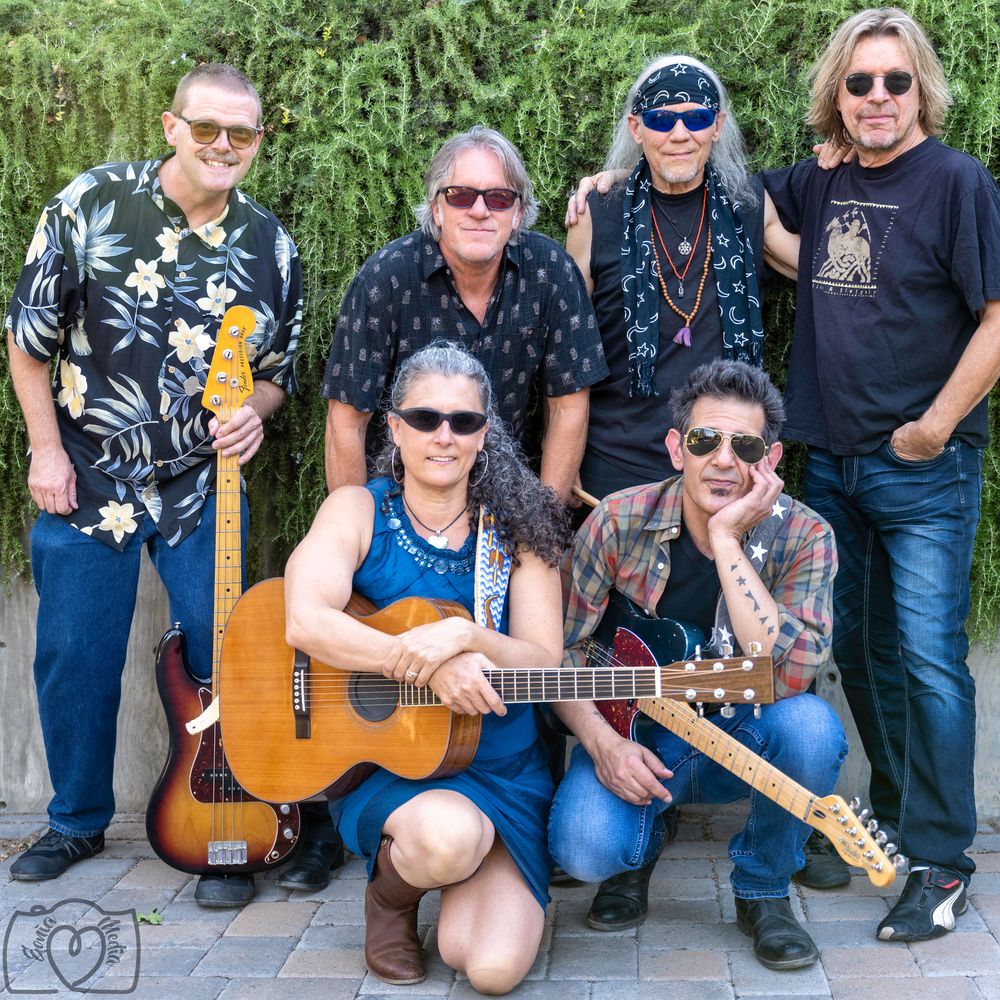 Petty Thievery is: Bret Levick, Alice DiMicele, Gene Black, Jeff Addicot, Christo Pellani, and Mark Thomas. This is a band of veteran musicians who have joined together to honor the music of Tom Petty. Each bring their love for Petty's songs and the music of the Heartbreakers to this fun rock and roll tribute.
These iconic songs are kept alive and fresh and the music is true to the original. Lead vocals are shared by two powerful singers DiMicele and Levick who pour their hearts and souls into the material with conviction. The stunning lead guitar playing of Black buoyed by the rock solid rhythm section makes this band stand out. This is a tribute band who interprets Petty's music as only lifelong professional musicians can: with heart, chops, and a real passion for the music that we all love so much.
In the late 90's Bret Levick co-created and fronted L.A. indie breakout band Gifthorse. His hooky songs have appeared in hundreds of trailers, commercials, video games, feature films and TV shows including Sons Of Anarchy, Lucifer and Shameless. He currently writes, produces and mixes music out of his Talent, Oregon studio and performs live with his original rock/americana band, LEFT. Bret brings an uncanny ability to interpret Petty while remaining true to his own voice.
Alice DiMicele has had a 30+ year career as a singer/songwriter and troubadour known for her moving songs, emotive, soulful voice and groovy guitar stlyle. Having released 14 albums on her indie label Alice Otter Music, she continues to tour as a solo artist and with her band Force of Nature. A lifelong Petty fan, Alice brings her passion for this music plus rock solid acoustic rhythm guitar, and kick-ass vocals to this project.
Ohio native Gene Black first made a name for himself in Detroit rock clubs and recording studios. While still in his teens, he recorded with Chicago blues legend Luther Allison, at Motown's iconic facility: Hitsville USA.  Highlights include 15 years as Joe Cockers lead guitarist, multiple recording sessions with Tina Turner and co writer on top 10 hit songs for Rod  Stewart and Heart. His searing guitar solos honor the music of Petty and the style of Mike Campbell while being authentically Gene Black.
Mark Thomas is a "meat and potatoes" kind of keyboardist: piano, electric piano, and B3 organ. Formal training in piano wasn't as fun as gigging, so Mark has been on a quest to experience the energy of live performance as much as possible both on keys and as a live sound engineer and recordist. Mark has been on stage and in the studio with many of his musical heroes including: Craig Chaquico, Justin Hayward, John Mayall, Stanton Moore, Leon Russell, The Subdudes, Robin Trower, Jeff Pevar, Alice DiMicele, and Bret Levick to name a few.  Mark brings a soulful sense of rock and blues keyboards to Petty Thievery that harkens the style of Benmont Tench.
Bassist  Jeff Addicott is one of the region's busiest freelance musicians. He studied popular music performance at Mount Royal College in Calgary, Alberta before moving to Oregon in 1996. He currently performs with a wide variety of groups & artists, including: Sage Meadows, Jimmy Pinwheel, Modern Prometheus, Salsa Brava, Q&A, The Wild Goose Chase Trio, Robby DeCosta, & Danielle Kelly.
Drummer Christo Pellani recently moved to Oregon from Los Angeles. A premier rock drummer, Christo was a longtime member of the band Air Supply and has more recently focused on using music and drumming for healing purposes and to help troubled youth. His credits are too many to mention here. He brings a solid groove and a vivacious spirit to the band.